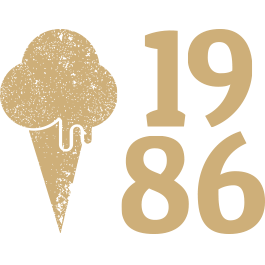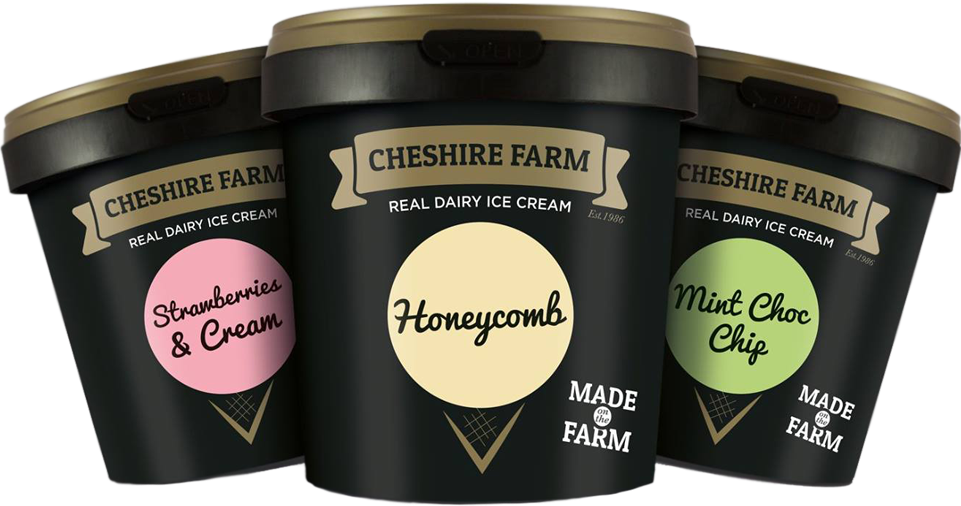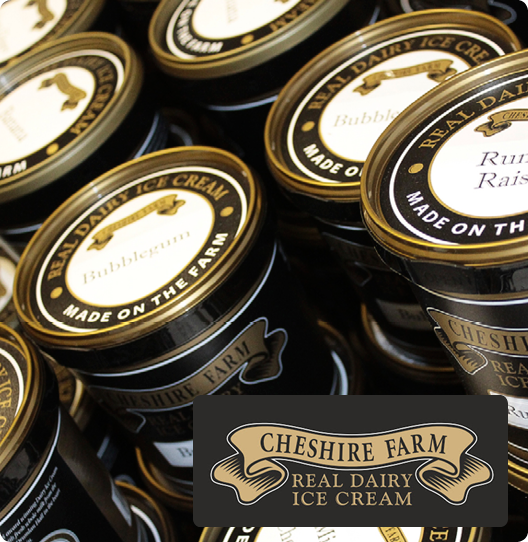 Tom and Margaret Fell moved to Drumlan Hall Farm with their two sons, Jonathan and Graeme. The introduction of the Milk Quota restrictions led them to look for ways to add value to the excess milk that their 300 dairy cows were producing.
They decided to begin manufacturing real dairy ice cream, initially selling their product in a small on-site ice cream parlour, which has rapidly grown into a multi award-winning tourist attraction, The Ice Cream Farm, home to the Guinness World Record's 'Largest Ice Cream Shop'.
Present

Day
---
30 years on, the fresh milk that makes our award-winning ice cream is still sourced from the cows that graze the fields around the Cheshire plains. From the cows being milked to the production of our ice cream, the entire process takes just 24 hours, ensuring the highest quality end product for our range of 50 flavours.
With one of the largest production units in the North West, employing over 20 staff, we now supply our ice cream to over 1000 outlets around the UK, including pubs, restaurants, scoop bars, kids play centres and museums, producing up to 10,000 litres of ice cream a day.